Building Management at Your Fingertips
We interface with a building's existing hardware to collect data in real-time and present it on a mobile-friendly dashboard. By connecting these systems together, we make any commercial building smarter using little or no added hardware.

Other Vendors
Single System Monitoring
(HVAC, Lighting, Security, etc.)
Fully-Integrated Monitoring
Instant Data Access
Customized Trending & Reporting
Custom Software Development
Simple, easy-to-use Interface
Mobile-friendly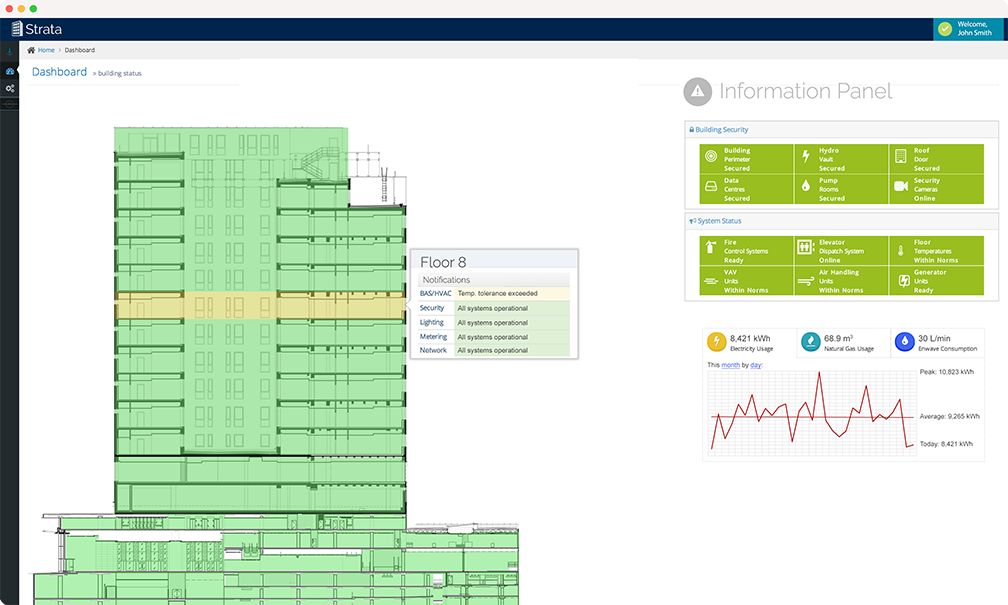 Case Study: 1M sq.ft. of Class A office space.
Fortune 500 Bank in Toronto, Canada
Currently running Strata operating system
40%+ gain in workforce productivity
LEED Core and Shell Platinum Tower (Toronto's first)
Bespoke monitoring & data solution for BAS, lighting & security
Insights into intelligent spaces and integrated infrastructure
Tenant Value
Improve Occupant Satisfaction
Develop Custom Applications
Gain Visibility of Expenditures
Unlock Full Building Potential
Manage Data Analytics & Reporting
Operator Value
Reduce Operational Expenses
Streamline Workflow Management
Improved Sustainability Accountability
Support LEED Certification & Title 24
Generate Data Analytics & Reporting
The Future of Building Management is Simplicity
Monitoring and controlling commercial buildings have traditionally been complex and cumbersome. We believe that the future of building management should be beautifully simple. It's about empowering tenants and building operators with the right information and the right tools for effective building control. We designed Strata with a primary focus on end-users.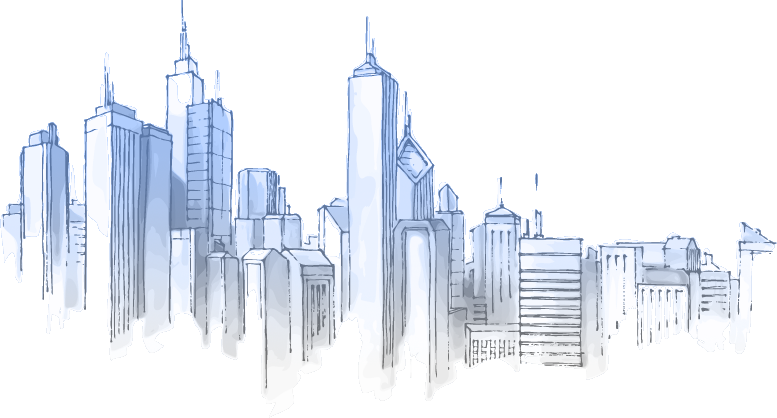 BuildScience is a team of University of Waterloo Engineering alumni with a passion for cutting-edge technology. Having worked at Fortune 500 companies, startups and institutions, we understand that tackling the challenges faced by today's buildings requires a diverse team. Over the years we've gained extensive experience working with hardware, software and power systems. We've built data-driven analytics that shaped display technology, designed a meteorological station that landed on Mars, and improved electricity system reliability. We are inspired by challenge.
Feel free to email us with any feedback or just to say hi at, hello@buildscience.com. You can also give us a call at, (650) 557-6271. BuildScience is based in Mountain View, California.